10 years ago
Pic: Classy Rory McIlroy at the Irish Open
Classy in the sense that he's a nice guy we mean, not really in the sense of his playing so far today.
The Irish golfer was spotted handing over one his balls to one lucky kid in the crowd at the Irish Open but, with the way that he's playing at the minute, he may want to hand over his entire golf bag.
Advertisement
It also looks like the kid's dad is about to yoink it out of their hand but little does he know he's been nabbed on camera, the (maybe) thieving thiefer.
McIlroy currently stands on +2, six shots behind the leader Chris Paisley, but it's Offaly man Shane Lowry who's flying the flag for the Irish at the moment as he's one shot behind the leader on -3.
Here's hoping the rest of the local lads can follow in the same manner.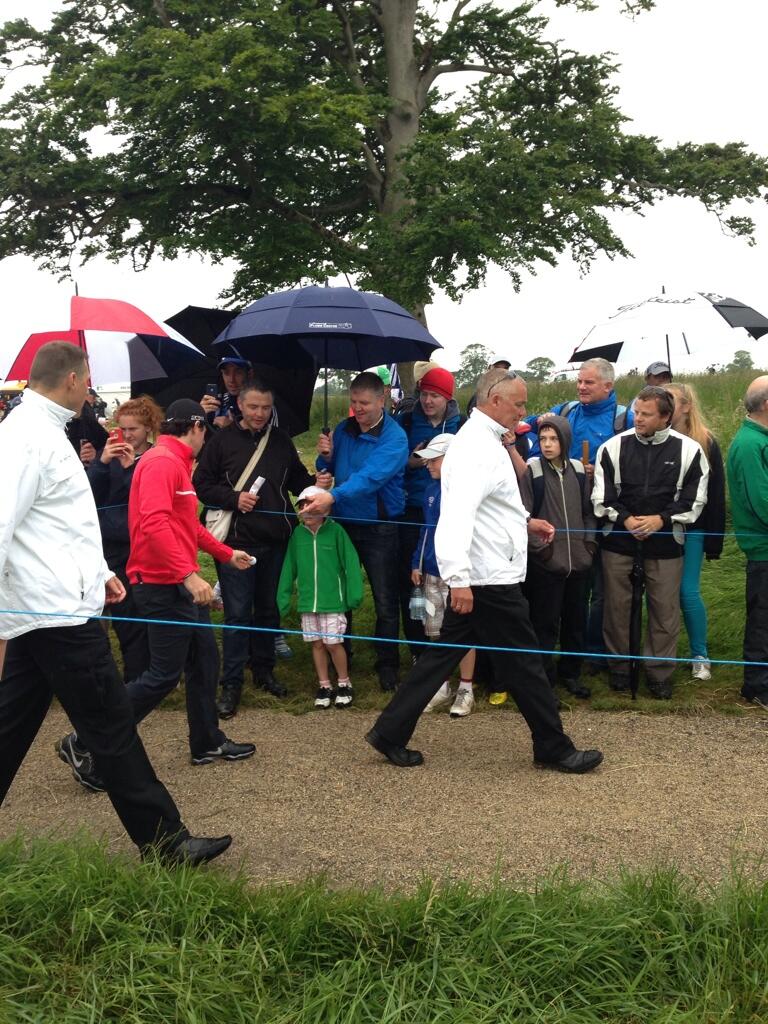 Advertisement
Hat-tip to Michael Delahunty who sent this in via Twitter. He's actually at the Irish Open the lucky divil.
If you want to catch up with all the news even faster, you'll want a serious broadband connection with speeds of up to 70mb, so check out the good lads at Magnet, who will be filling your fatpipe so that you never have to worry about being connected.