2 months ago
Jimmy Savile's words when he entered Big Brother house will never be aired again
Savile appeared on Big Brother in 2006
The disgusting comments Jimmy Savile made when he went into the Big Brother are a harrowing reminder of how repulsive he was.
Advertisement
The serial sexual abuser and paedophile is back in the national conversation ahead of the release of the upcoming BBC drama The Reckoning.
The series will look at the life of the former DJ and television host and the crimes he committed, which only came to light following his death in 2011. And footage of Savile's appearance on Celebrity Big Brother shows just how far the presenter took the phrase "hiding in plain sight."
His appearance on the Channel 4 reality series back in 2006 saw him spend two days with the housemates fixing problems for them, in a reference to his famous show, Jim'll Fix It. Knowing what we do now, his arrival in the house is difficult viewing as the housemates cheer him before he makes a series of creepy comments.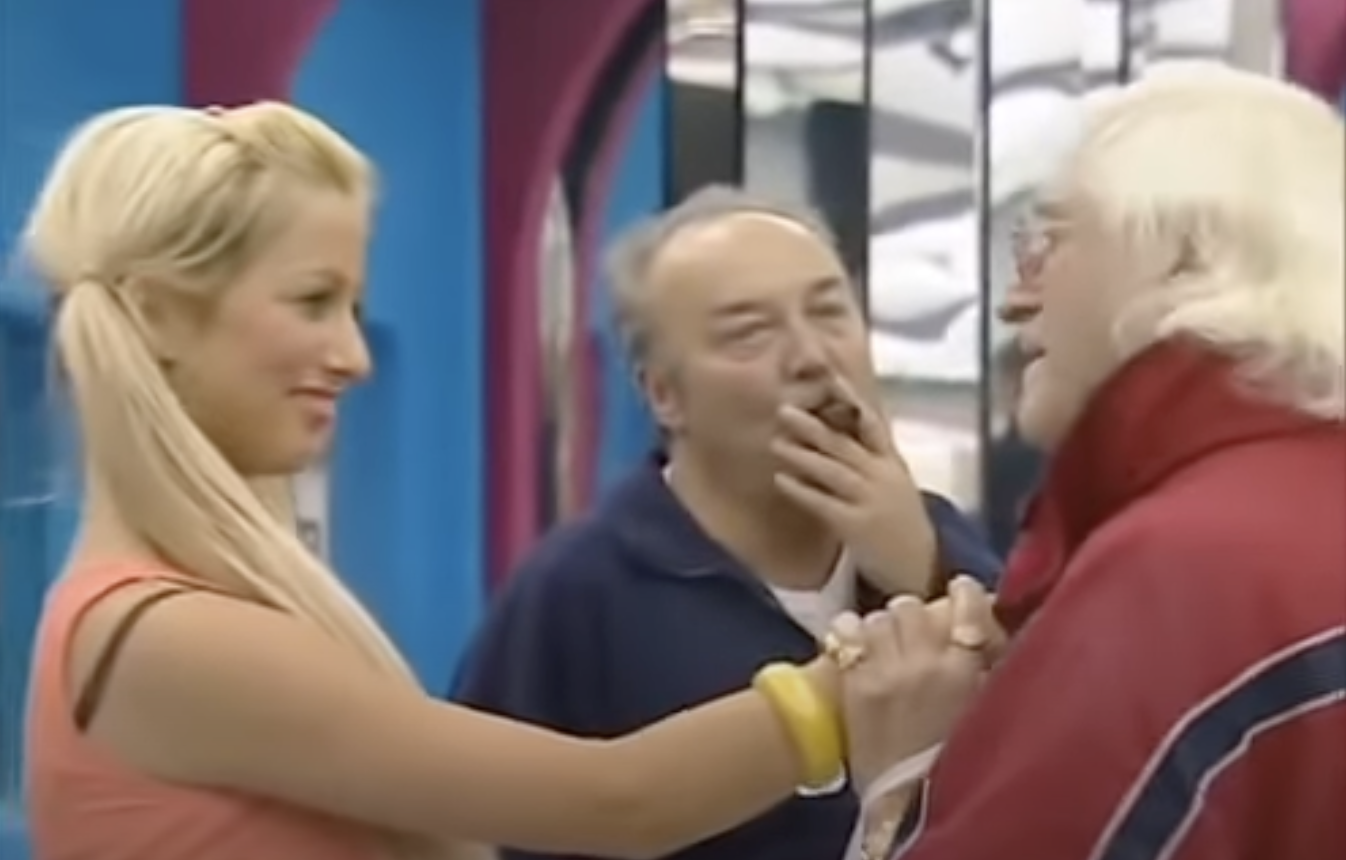 Advertisement
As Jimmy Savile hugs and kisses everyone, he tells the group: "I want you to know I have a violent temper but you have nothing to fear from me."
He then turned to the women, and said: "I would want to marry all of you ladies for at least 24 hours."
And as he speaks to eventual series winner, Chantelle Houghton, he kisses her hand and says: "I know that many fellas love you, but they don't love you with the sincerity and tenderness I do.

"I always tell the truth, even when I'm lying."
Advertisement
Jimmy Savile died in 2011
Later in the show, the housemates were asked to write down requests to Savile for jobs that needed doing. During this, Savile told the group: "Don't forget ladies, I'm available most weekends for home visits."
The former DJ and television host was one of the biggest celebrities in the UK, and died in 2011 at the age of 84. However, following his death hundreds of claims of sexual abuse by Savile emerged. Scotland Yard ended up pursuing more than 400 lines of inquiry based on the testimony of 300 potential victims.
Many of his victims were children, with an investigation also finding that he had sexually assaulted staff and patients aged between the ages of 5 and 75 at a number of hospitals over several decades. The peadophile used his charity work and connections in the police and media to cover up his crimes.
Advertisement
Next month, the first episode of The Reckoning will air on the BBC, with the trailer for the series having been released on Friday (September 29).
There has been some criticism of the decision to create the series and of Steve Coogan for taking on the the role of Savile. Speaking earlier this month, Coogan defended the series, saying it is "better to talk about something than not."
Read more:
---
Advertisement