10 months ago
COMPETITION: You could win a load of Cadbury chocolate for your workplace
Brought to you by Cadbury.
This is one way to improve your workplace.
To celebrate Cadbury's Inventor campaign, we're giving offices and workplaces around the country a chance to win loads of delicious chocolate and a Go Madbury Inventor pack to make your very own chocolate bars.
Simply tell us why your workplace deserves this amazing prize.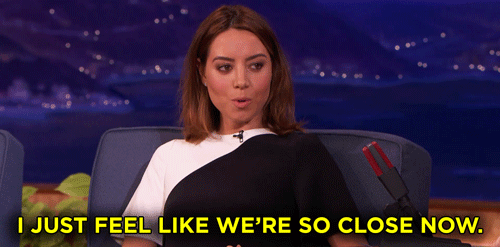 These packs will include chocolate and a host of ingredients to help you make your own unique chocolate bars. The JOE and Her teams will also visit your office, check out your unique creations and give them a taste. We're expecting big things..!
To get an idea of what sort of ingredients you'll get in these special packs you can check out Cadbury Inventor website. Cadbury are asking people to create their very own chocolate bar using three ingredients and to name their creation.
And naming it Choccy McChocface is not big or clever. Funny, but not big or clever!
You'll choose from a selection of ingredients with everything from regular confectionary ingredients like coconut to wild ideas like mustard powder. The world is your oyster in terms of what you pick!
Three lucky winners will be chosen to have their bar made and distributed in actual shops. This is your chance to create chocolate-y history.
In the meantime, you can get lots of free chocolate for you and your workmates, and test out a few bar ideas if you do win the Madbury Inventor pack. Enter below to be in with a chance.
Good luck!
If you cannot see this form, please click here.
Brought to you by Cadbury.