7 years ago
WIN tickets to the Irish Premiere of Terminator Genisys
Time to dust down your leather jacket...
Arnie's back.
Advertisement
Don't act surprised. He told you he would be.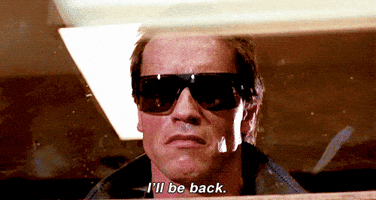 See?
Terminator Genisys (12A), the fifth film in the iconic Terminator series, is time-travelling its way in to Irish cinemas on 2 July, but we've teamed up with the Harley-Davidson-riding, sunglasses-wearing, leather-clad team at Paramount to offer some very lucky JOE readers the chance to see the film before anyone else.
Advertisement
The Irish Premiere takes place in the Savoy Cinema, Dublin, on Monday 29 June at 7pm (doors open at 6.30pm) and, if you want to be in with a chance of winning tickets for yourself and a plus one, simply answer the very easy question below.
Come with us if you want to live go to the cinema for a great night out...
Advertisement
Here's the terrific Terminator Genisys trailer to get you in the mood for Monday's movie...
https://www.youtube.com/watch?v=62E4FJTwSuc
Clip via Terminator Genisys
Advertisement