8 years ago
We're hiring – JOE.co.uk is coming and we want UK-based journalists to join our team
Hey you! That's right, you.
We've got the perfect job opportunity just for you… and also for a number of other potentially successful candidates.
Advertisement
Maximum Media, the umbrella brand behind the very successful JOE.ie, Her.ie, SportsJOE.ie and HerFamily.ie, will launch JOE.co.uk in March 2015 and is seeking UK-based journalists to join its already exciting, experienced and handsome team.
Our mothers tell us we're handsome anyway.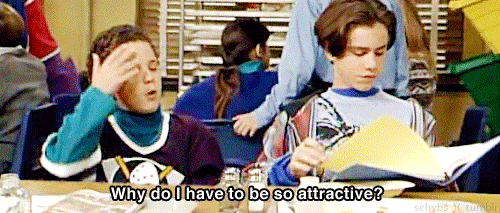 From the inception of JOE.ie (2010) to the addition of Her.ie (2012), SportsJOE.ie (2014) and HerFamily.ie (2015), the Maximum Media Network has firmly established its position as the provider of Ireland's leading lifestyle websites.
Advertisement
JOE.ie and Her.ie have a combined figure of 4.5 million unique users visiting their sites each month and, collectively, the Maximum Media brands have a social audience of over 1 million across Facebook and Twitter.
On March 23rd, Maximum Media will launch JOE.co.uk, the British brother of JOE.ie, positioning itself as the definitive voice of men and providing the perfect gathering place to discuss and share sport, music, movies, news, tech, viral videos and anything else that is happening in the world right now.
The main JOE.co.uk roles will be London-based, however, we will also be looking for correspondents in Manchester, Liverpool, Birmingham, Newcastle, Cardiff and Glasgow.
The successful candidate will be there from day one, bringing JOE.co.uk to the masses and will...
Advertisement
Be addicted to social media, both for work and pleasure – from Facebook to Twitter to Snapchat and all things in between. Wherever the JOE.co.uk audience is, you will be there too, both online and offline.
Be creative – Sure, we know you can expertly doodle drawings and practise your signature on your notepad, but by being creative we mean that you will also be able to develop story or content ideas across all sections of the site.
Be a newshound – Monitor news-gathering services such as social media, press releases, telephone contacts, radio, television, wire services, and other reporters. Ideally you'll be in the mould of a reporter like The Daily Planet's Clark Kent; a great nose for breaking news, but you'll also be able to (secretly) turn into a superhuman-type figure in the flash of an eye and rescue orphaned puppies from a burning building. Please don't wear your underwear outside your trousers though. Not to the interview at least...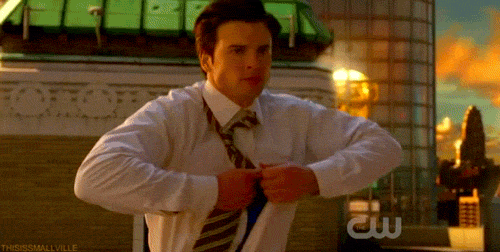 Be experienced – You'll know your way around the business. You'll have a minimum of two years' experience in journalism or in a content production role.
Be driven – No one knows the limits of your ability. With JOE.co.uk, you'll be able to test them.
Be awesome – Obviously.
So, if you reckon you have what it takes, then get applying and send your CV and Cover Letter to work@MaximumMedia.ie and make sure to write  JOE.co.uk Journalist Application in the subject line.
Advertisement