4 years ago
New app 'Juicebox' is here to answer all of your awkward questions about sex
Why turn to a mate for embarrassing sex advice when a hyperactive robot / team of teenage sexperts is just as good? Probably...
Juicebox is a new and anonymous app that let's you ask awkward, interesting or unusual questions about sex.
the designers say that it's intended to help improve its users sex lives and their general health.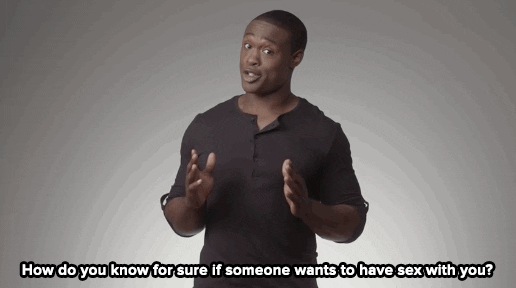 via Giphy / Mic
How does it work? After downloading the app, users can leave a comment/remark/question and a team of "sexperts" will respond in real time.  Users will also have the option to 'spill' or 'snoop' on the questions of others.
We can only imagine what other people are asking.
The app promises a swift response to any questions, even the prank ones, within 24 hours.
Brianna Rader, founder of Juicebox, describes the poor sex-education experiences which lead her to design and produce the app in a recent press release:
"It's illegal to teach comprehensive sex education [in Tennessee]. They only teach abstinence education in the public schools. I stayed there to attend the University of Tennessee for college, and I realized that all of my peers had had the same education that I did.
Take a look at its interface and design.
via Juicebox / Jordan Gold