8 years ago
Hold on to your volleyballs everyone – Top Gun 2 is happening
JOE feels the need, the need for... a Top Gun sequel...
We're heading straight for the Danger Zone people because, according to a super story in The Huffington Post, the long-touted sequel to Tony Scott's 1986 testosterone-fuelled, oiled up Tom Cruise-fest is "still happening."
Advertisement
"Sure it is JOE" and "shut up JOE" and "this article was probably written by a Man United fan JOE" we hear you cry, but wait dear JOE reader; the story has a more-than-credible source, as this welcome news comes direct from the movie mouth of none other than Hollywood demi-God, Jerry Bruckheimer.
The producer was giving an interview to HP when he explained that "we've been trying to get that movie made for 30 years, and I think we're getting closer and closer. Don [Simpson] and I tried to develop something, we didn't succeed. [Tom] Cruise took over, and he tried to develop something, and he didn't succeed. Now we're back at it."
But what of the plot Jerry? Will Cruise now mentor some brand new young upstarts? Will Goose *Spoiler Alert* return from the grave as an undead zombie fighter pilot?  AND WILL THERE BE MORE VOLLEYBALL SCENES WITH A NOW-FAT VAL KILMER!?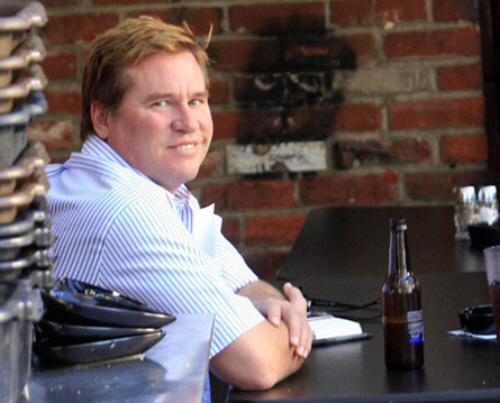 Advertisement
"The concept is, basically, are the pilots obsolete because of drones. Cruise is going to show them that they're not obsolete. They're here to stay," Bruckheimer said. "It's just getting to the starting place. Fortunately for Tom, he's very busy, so you have to find a slot he can fit into and get a budget that Paramount feels they can make the picture."
So there you have it folks – an ageless Tom Cruise will team up with Zombie Goose to defeat evil Amazon drones with the help of the smart, attractive – yet deeply humble – young rookie played by JOE.
That's what we took from the story anyway. Now, where did we leave our baby oil...
https://www.youtube.com/watch?v=Zmfd9etbXGE
Advertisement